Last week a busfriend of mine called Max took care of some cracks in the paint. After taking of some old paint with the sanding machine it wasn't so bad.
No rustdevil in the bare metal!!
After discovering the cracks this summer, i have been putting on carwax a few times, even in the cracks. And it looks like it helped!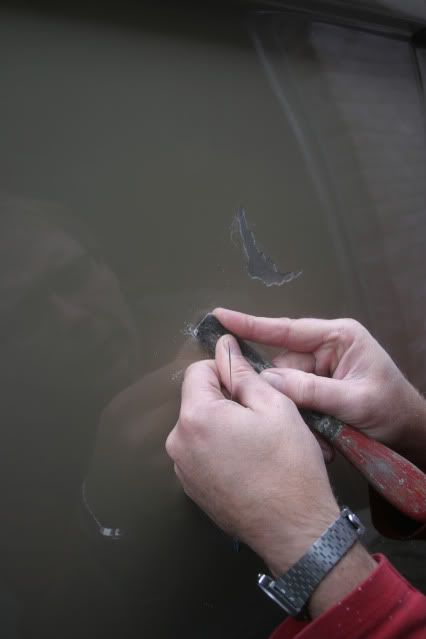 Taking away loose paint.
Max sanding the spot.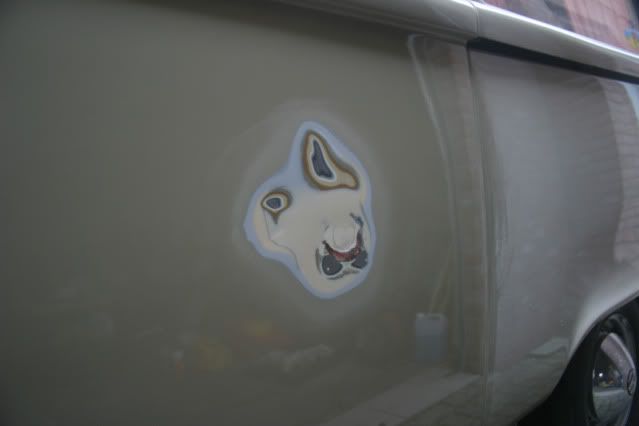 After the sanding.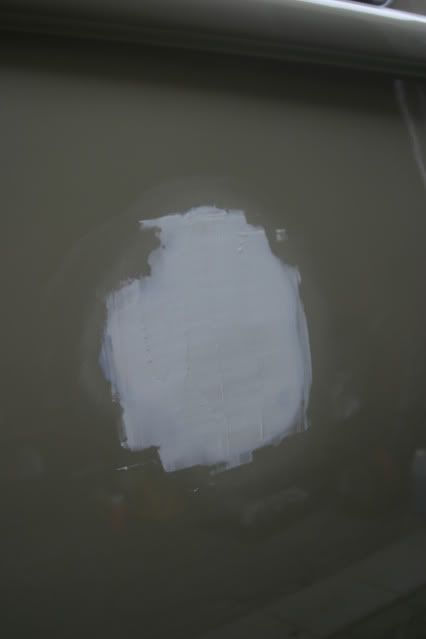 First layer of polyester fill, second layer to follow.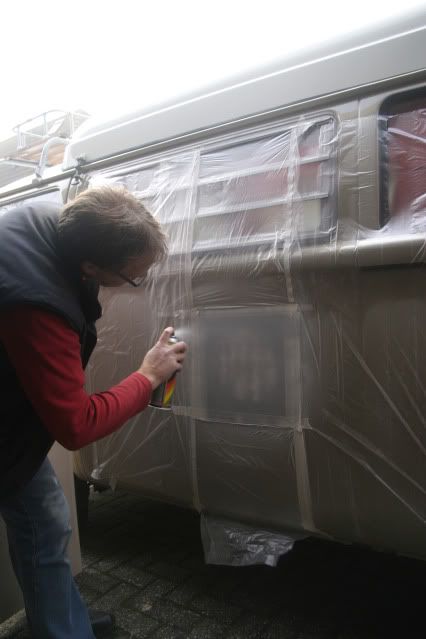 Spraying primer, also two layers
The result! Whatertight!
The bus couldn't park insides Max's garage and the outside temparture was to low to spray on the beautiful Savannabeige.
We 'll do it in the coming spring.
Next project will be putting on double carbs on the 1641 cc engine!